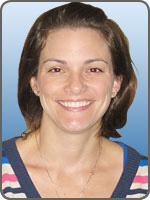 Ashley Miller, M.S., BCBA
Senior Behavior Analyst
Ashley Miller owns our company and is a Board Certified Behavior Analyst (BCBA) who, after earning her Bachelor's degree in Psychology at the University of Florida, received a Master's degree in Educational Psychology with an emphasis in Applied Behavior Analysis from Georgia State University. Ashley has over 10 years of experience working with children with severe developmental disabilities and autism diagnoses who engaged in severe behaviors such as aggression and self-injury, as well as experience designing and implementing verbal interventions with clients who displayed language delays. Ashley also provides evidence-based behavior management trainings for parents and teachers in her community.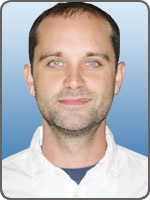 Brody Miller, B.S., BCaBA
Behavior Analyst
Brody Miller is a Board Certified Assistant Behavior Analyst (BCaBA) who, after earning a Bachelors degree in Psychology from Georgia State University, received additional training in behavior analysis through the Florida Institute of Technology's Behavior Analysis Program. Brody has experience designing and implementing in-home verbal and behavioral interventions with children and young adults with developmental disabilities, including those with autism spectrum or other related disorders, as well as providing schools and families with classroom and IEP consultation.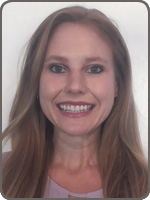 Susan Kennedy, RBT
Registered Behavior Technician
Susan Kennedy is a Registered Behavior Technician (RBT) that joined BACMF in November 2017. Susan is originally from Lake Hamilton, Florida and attended the University of South Florida where she earned her Bachelor's degree in Behavioral Healthcare, with a minor in Applied Behavior Analysis. Susan has experience working with children of varying exceptionalities in clinical, school, and home environments implementing interventions to reduce severe behaviors, such as aggression and self-injury, as well as implementing verbal behavior programs.